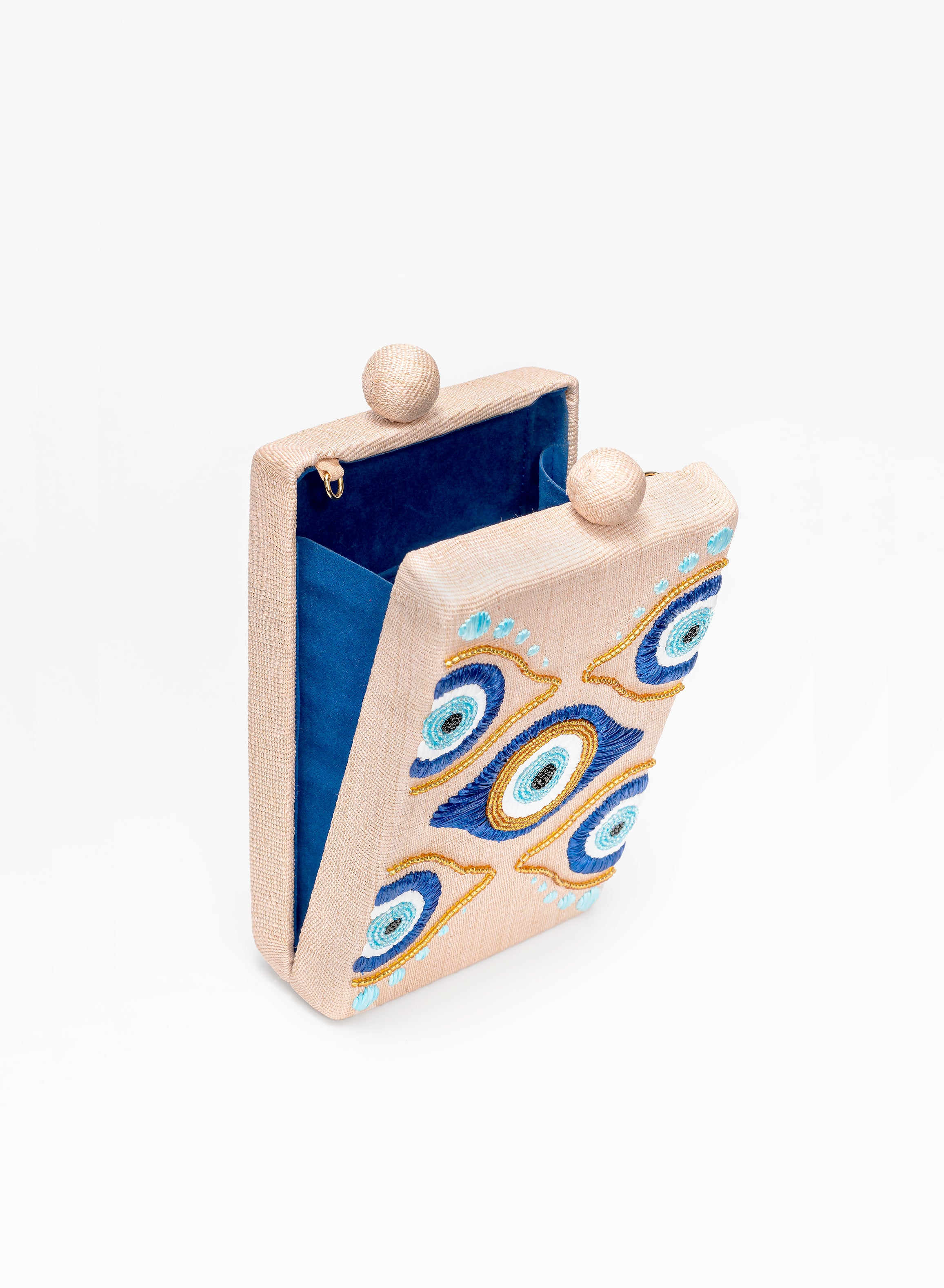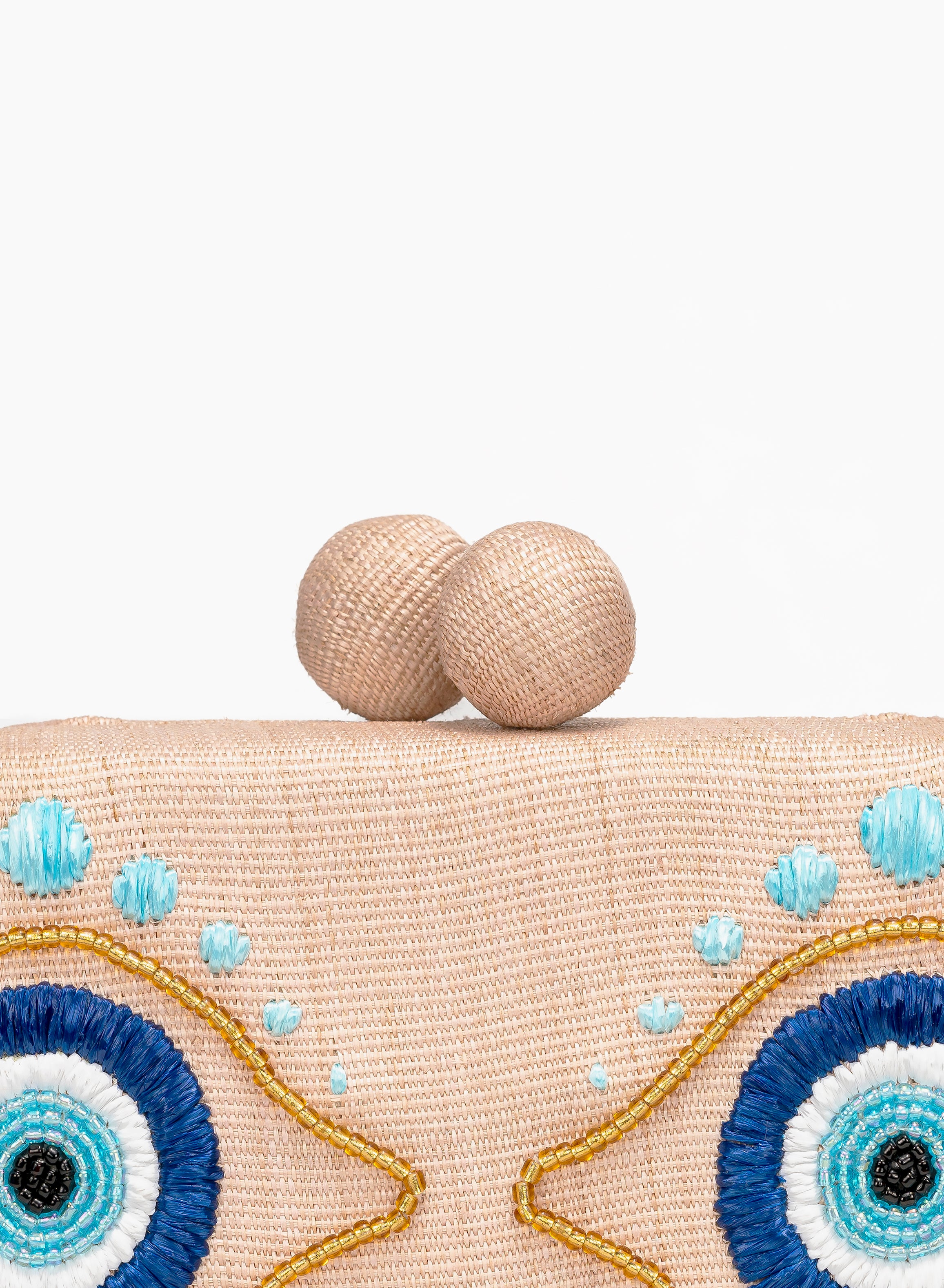 A perfect accessory for the confident woman, the Beatrix stands out with its fun, artsy, and stylish design. An evil eye pattern in blue, gold, and black is hand- embroidered using straw and glass beads on beige Tinalak.
The Beatrix features handpicked Italian hardware and removable short and long Tinalak straps.
We are proud to use all-natural fibers and leathers in this bag. Color variations and marks are part of their appeal, and slight differences in the weave or embroidery emerge from making each piece by hand. 
To clean your Gustoko bag, use dry cloth and wipe the surfaces gently. 
Keep away from moisture and place inside the dust bag provided, and it can be your accessory for a long time.