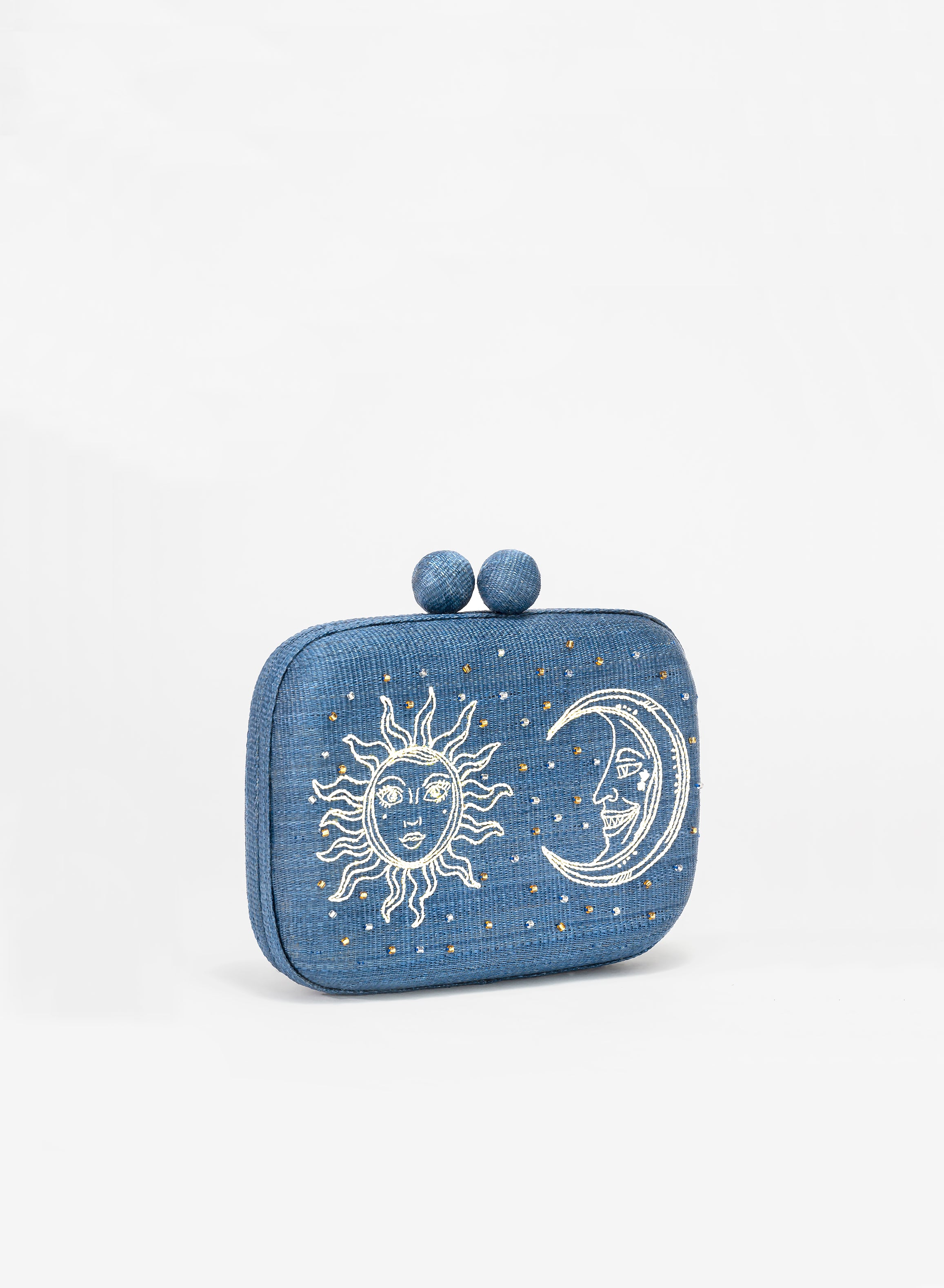 Description
Care
Dimensions
The Sun, the Moon, and the Stars meet on Stella, an exquisite piece covered in deep blue Tinalak fabric. Straw and glass beads were painstakingly embroidered in to resemble these celestial bodies, in a design that evokes subtle but otherworldly chic.
Stella also features Tinalak balls for closure, a removable long braided strap, and handpicked Italian hardware.
We are proud to use all-natural fibers and leathers in this bag. Color variations and marks are part of their appeal, and slight differences in the weave or embroidery emerge from making each piece by hand. 
To clean your Gustoko bag, use dry cloth and wipe the surfaces gently. 
Keep away from moisture and place inside the dust bag provided, and it can be your accessory for a long time.
Material: Tinalak fabric
Embroidery: Straw, Glass beads
Closure: Tinalak balls, Magnetic snap closure Dimensions: 20.5 x 14.5 x 5.5 cm
Strap: Removable long braided strap, Gold finish lobster locks