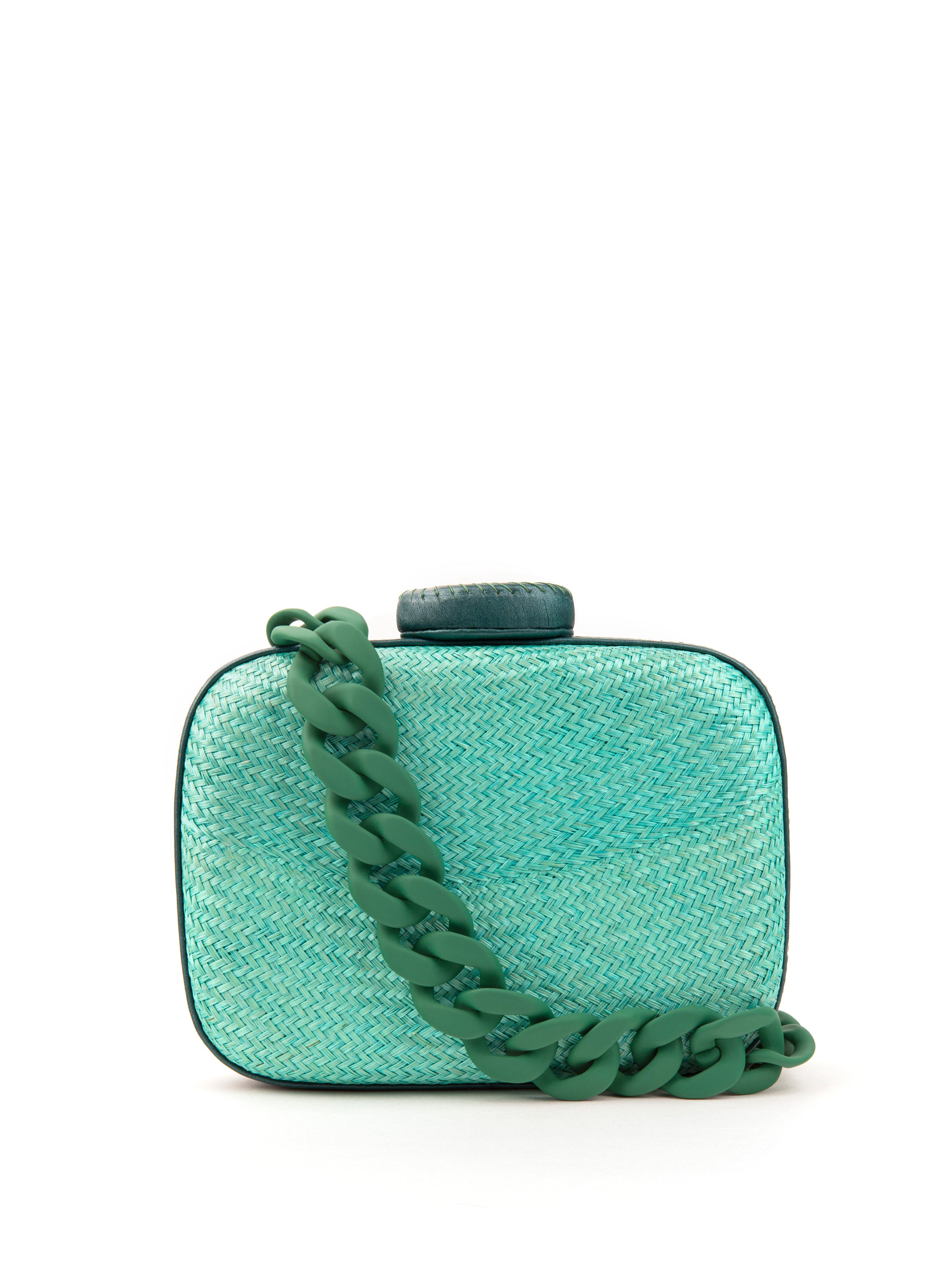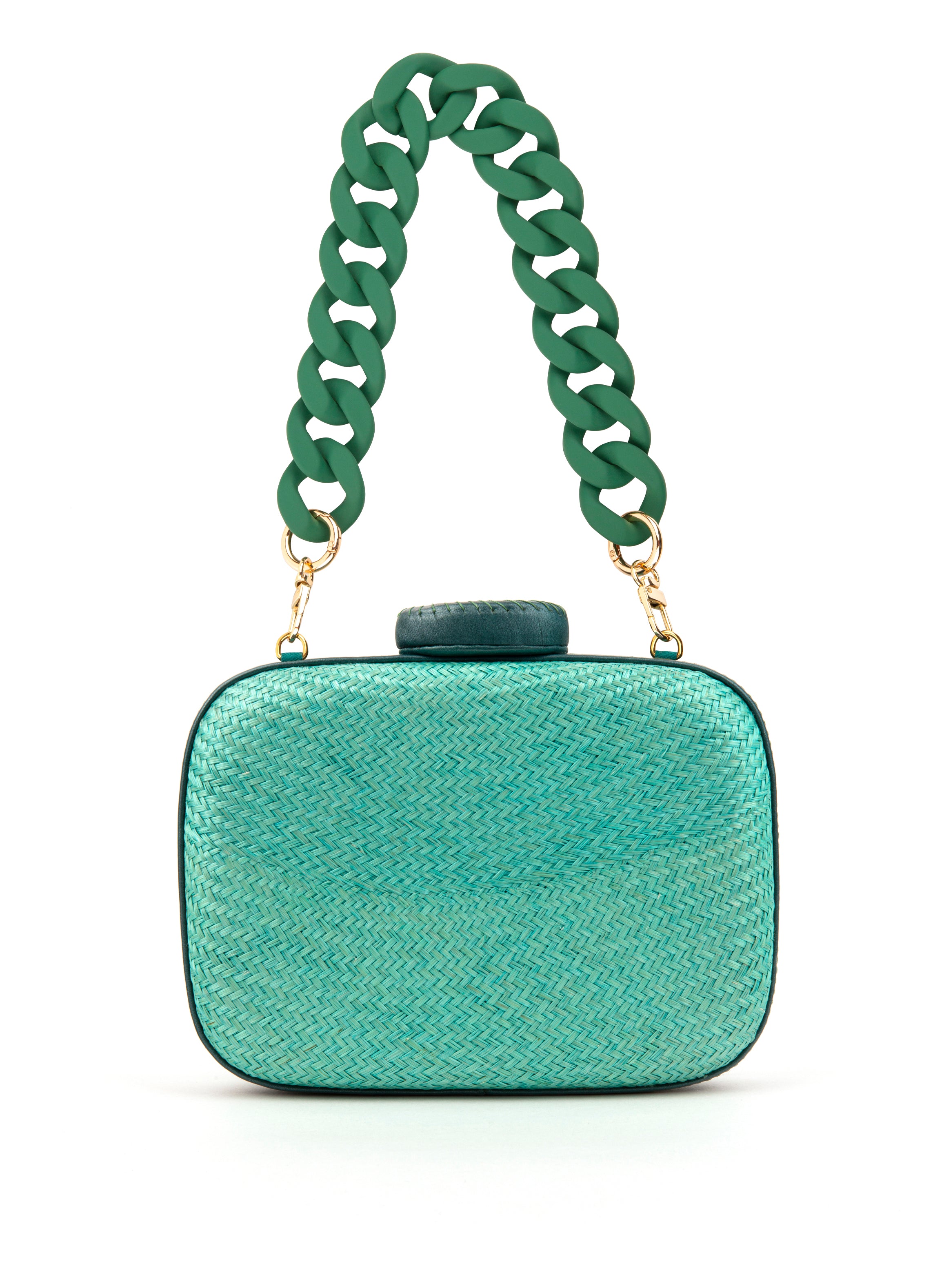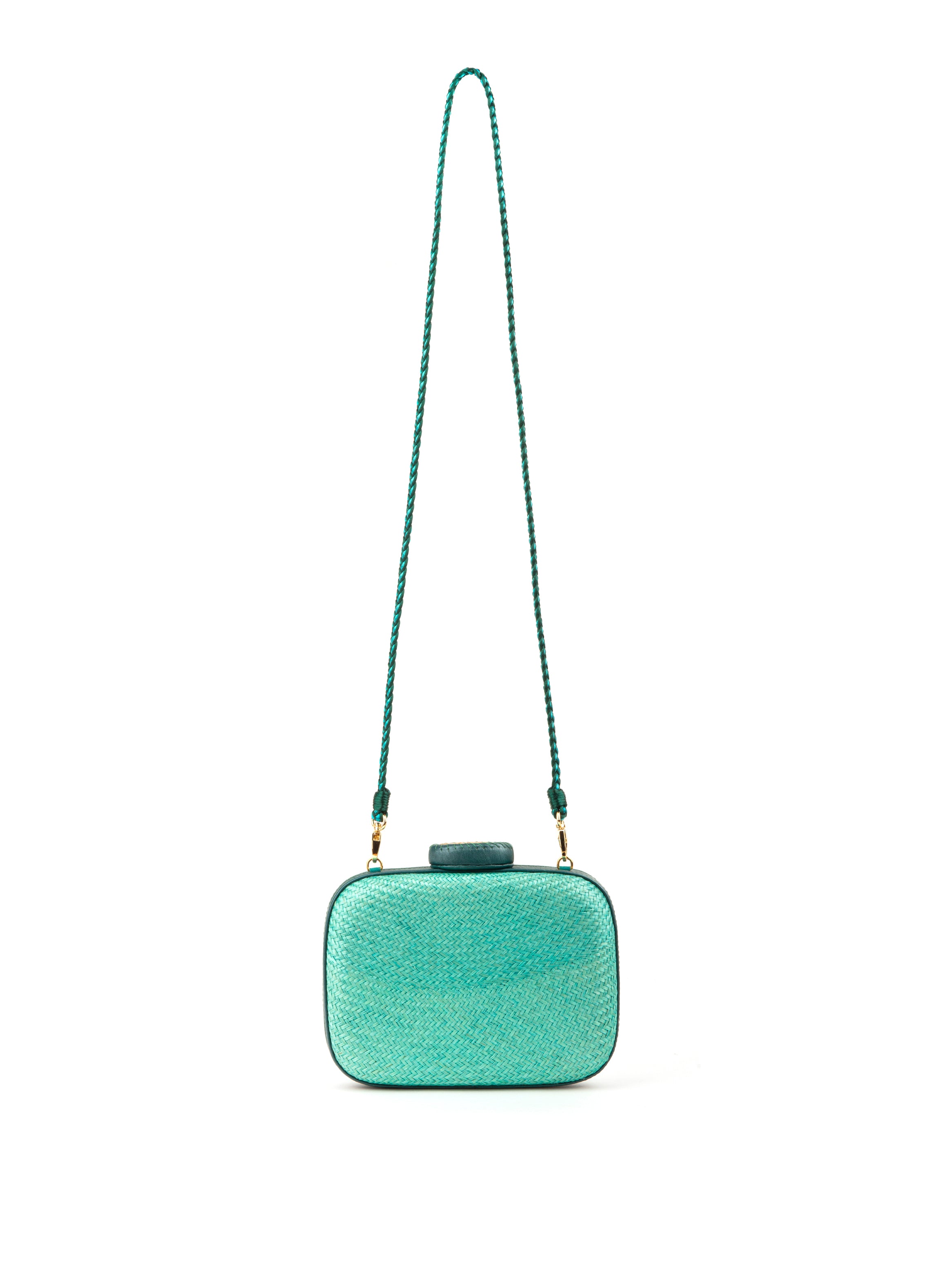 Description
Composition
Care
Dimensions
The Alentejo clutches are both classy and rustic, in stunning beige, dark gold, mint green, and violet. They were made by hand using the natural fiber called buntal, and accented with snake or sheepskin leather trim.
As an homage to Alentejo's talented artisans, the closure features an eye-catching rattan in solihiya weave that's most carefully handsewn with leather.
With an acrylic hand chain and a long braided cord strap, it can go from day to night, and is every bit the perfect spring/summer accessory!
MATERIAL : Mint Green Buntal natural fiber, Sheepskin leather trim

CLOSURE: Rattan in Solihiya weave handsewn with sheepskin leather, Magnetic snap closure.

STRAPS: Short acrylic hand chain, Long braided cord strap
We are proud to use all-natural fibers and leathers in this bag. Color variations and marks are part of their appeal, and slight differences in the weave or embroidery emerge from making each piece by hand. 
To clean your Gustoko bag, use dry cloth and wipe the surfaces gently. 
Keep away from moisture and place inside the dust bag provided, and it can be your accessory for a long time.