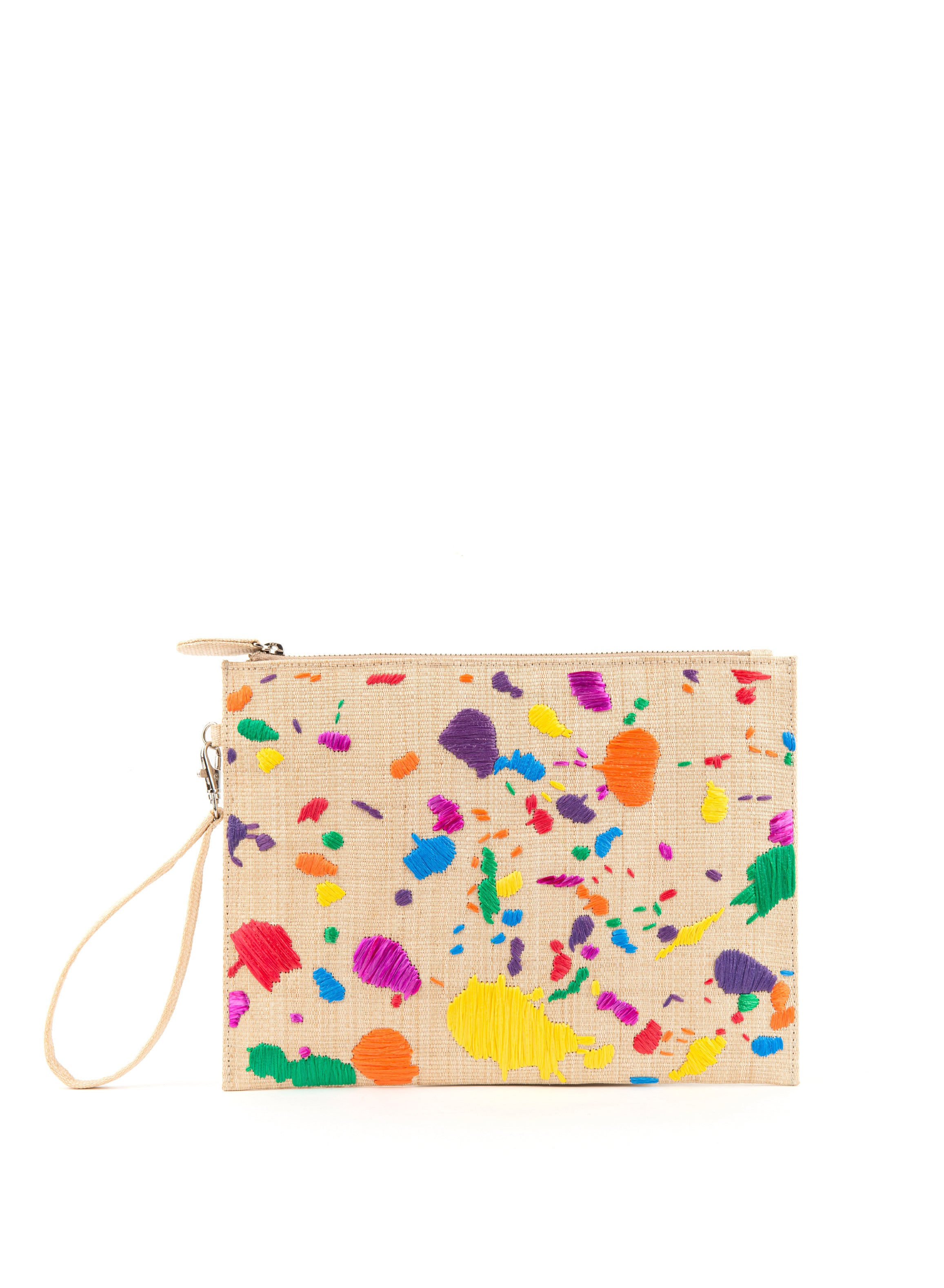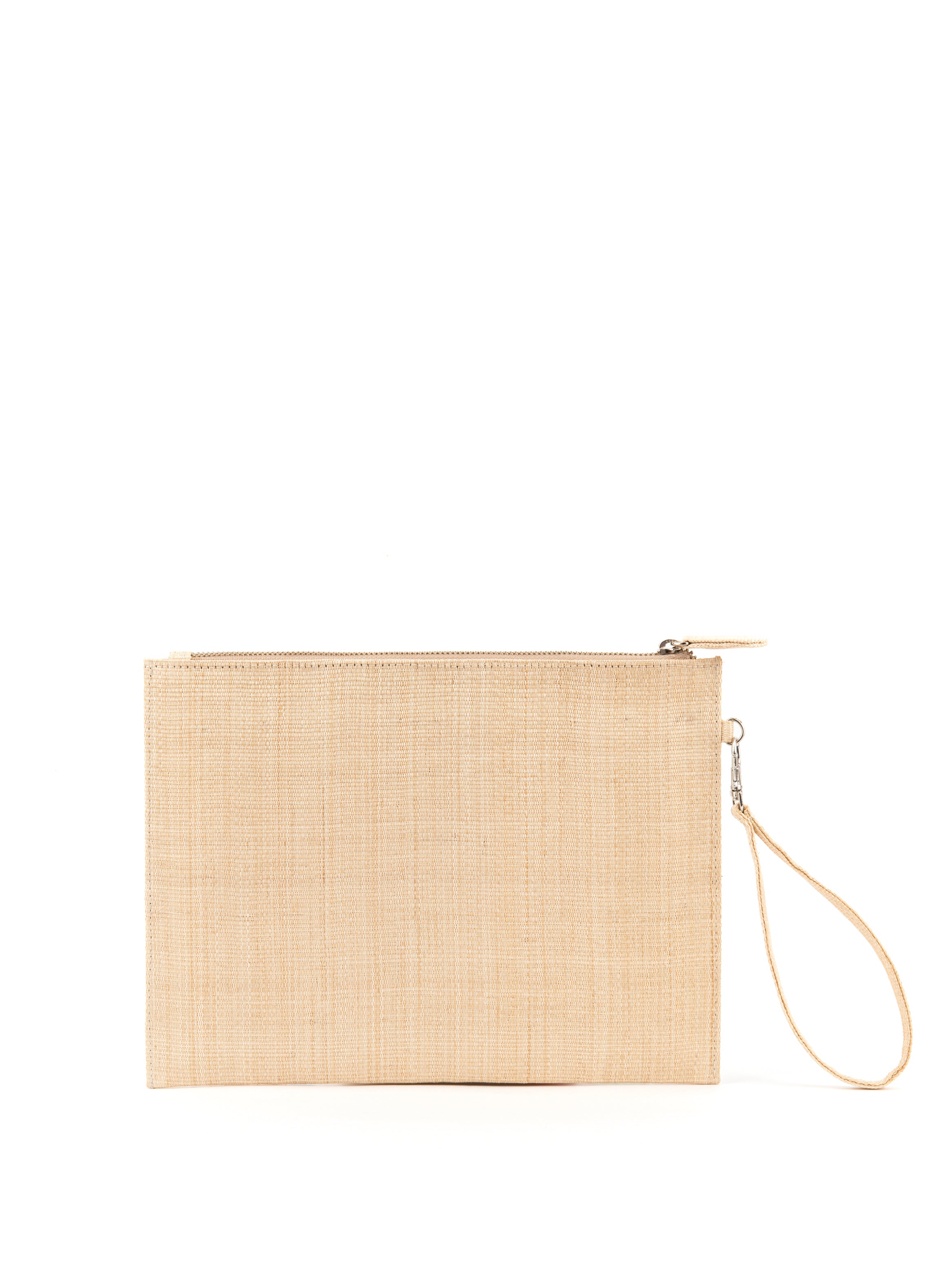 Description
Composition
Care
Dimensions
With its off-white abaca tinalak base, the Baguio pouch is a perfect canvas. Like the clutch, it features blotches of "paint" in vivid summer colors, lovingly embroidered by hand. The yellows and oranges and pinks, and violets and blues and greens simply pop and catch the eye, just as the stylish and bold woman who will carry the piece would. The fun and artsy Baguio pouch is zip-fastened along the top, and comes with a removable wristlet for easy, hands-free carry.
MATERIAL : Tinalak fabric handwoven from Abaca fiber, Straw CLOSURE : Zip fastening along top
STRAP : Removable wristlet
We are proud to use all-natural fibers and leathers in this bag. Color variations and marks are part of their appeal, and slight differences in the weave or embroidery emerge from making each piece by hand. 
To clean your Gustoko bag, use dry cloth and wipe the surfaces gently. 
Keep away from moisture and place inside the dust bag provided, and it can be your accessory for a long time.