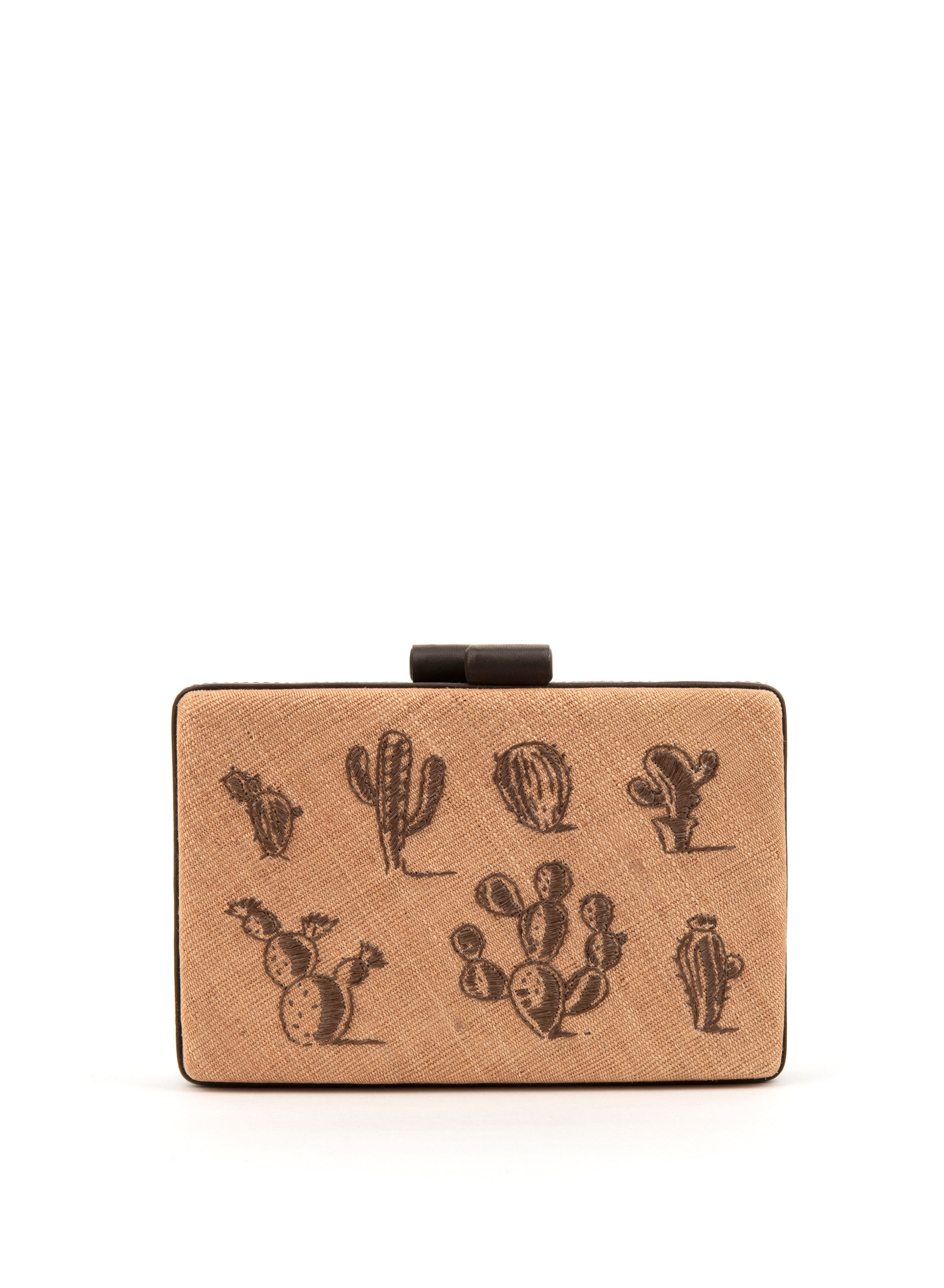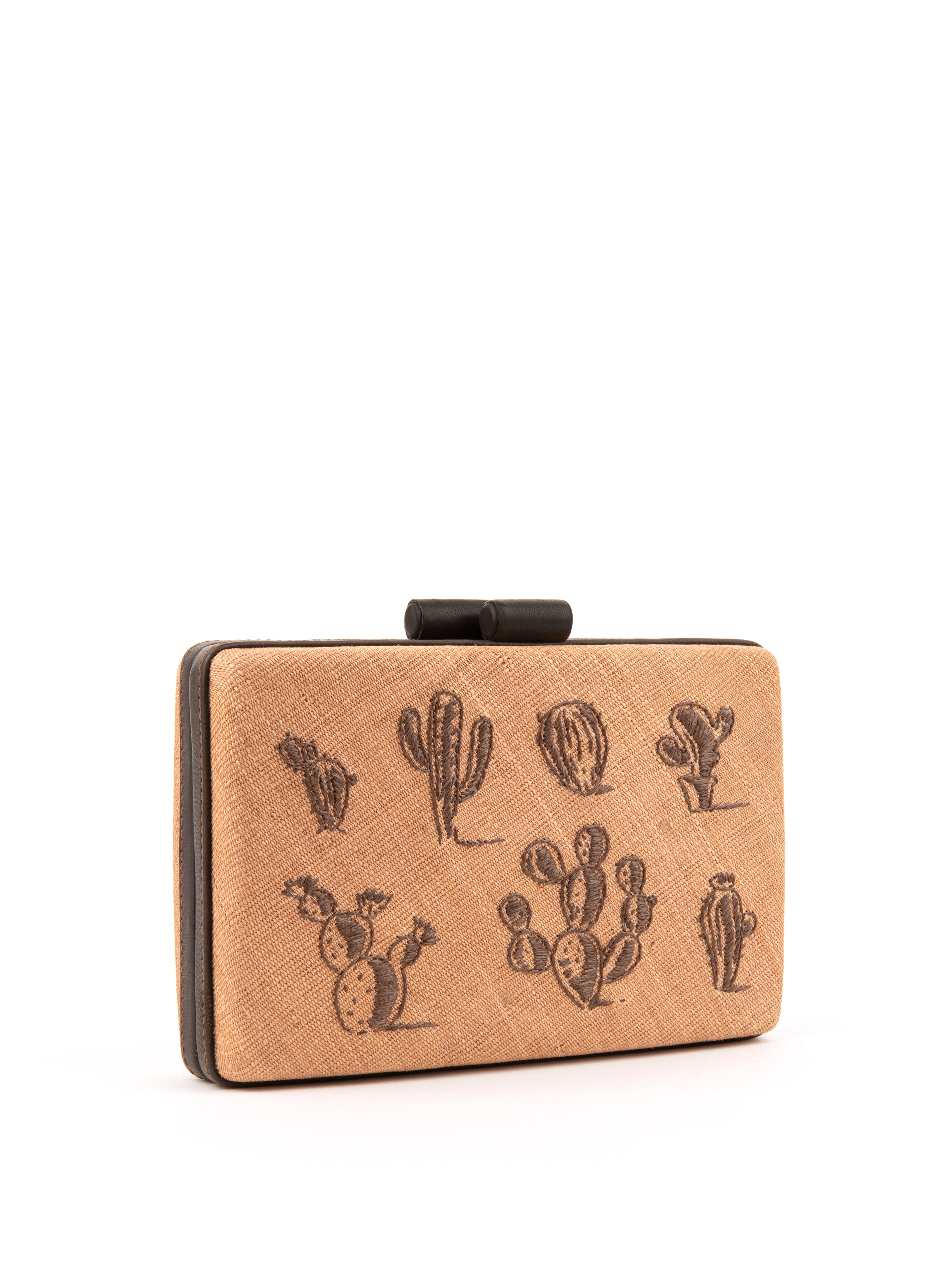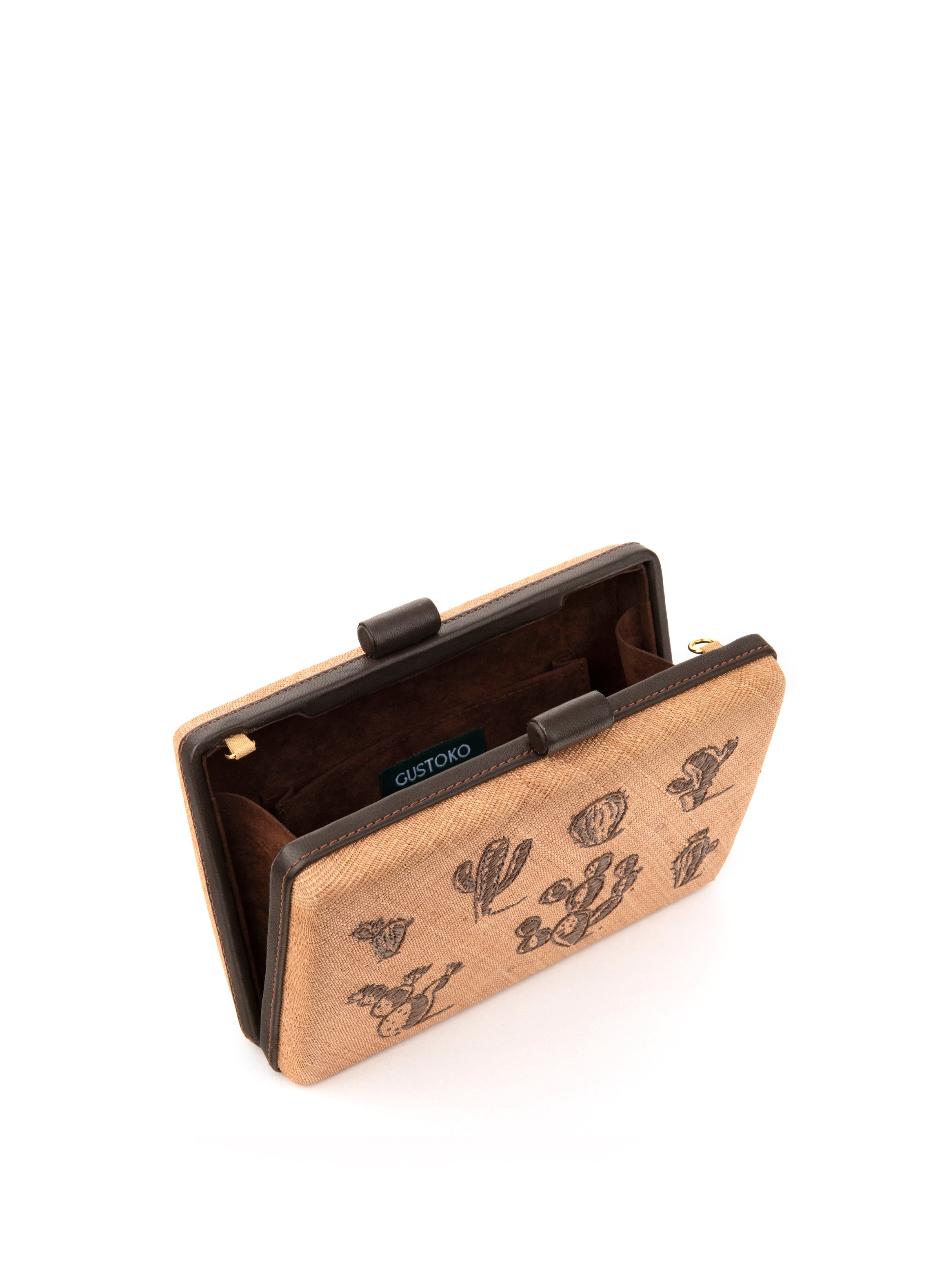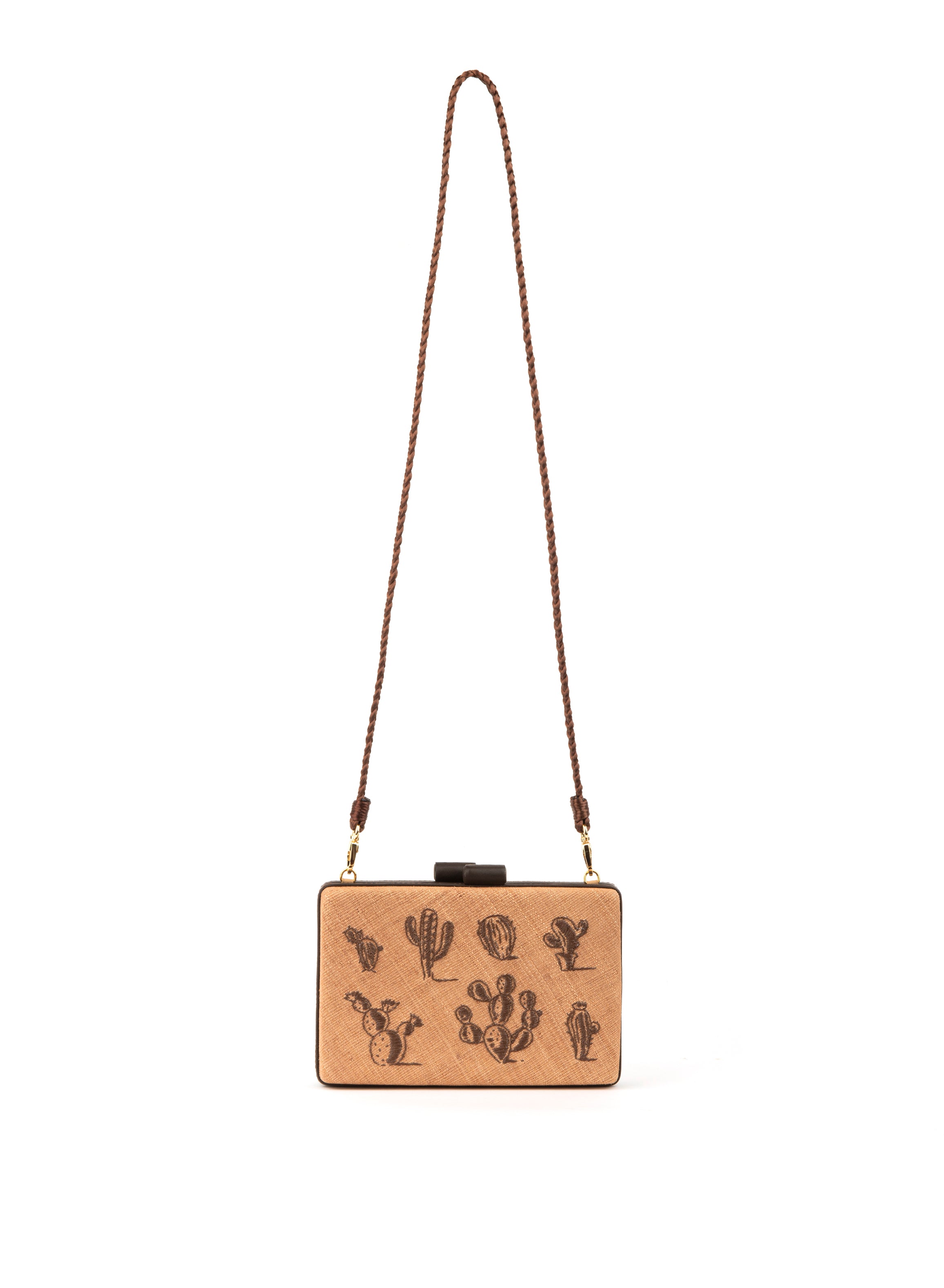 Description
Composition
Care
Dimensions
Capturing the region's rugged terrains, the Ilocos clutch comes in a classic rectangle shape covered with brown handwoven tinalak. It is also embroidered with cactus – a perfect symbol for its strong, hardworking people. The Ilocos comes with wood cylinders wrapped in leather for closure, and a long braided cord for the strap. It is timeless, and versatile, and makes for a charming neutral accent to a stylish spring/summer outfit.
MATERIAL : Tinalak fabric handwoven from Abaca fiber, Straw CLOSURE : Barrels in Sheepskin leather, Magnetic snap closure
STRAP : Long braided cord strap
We are proud to use all-natural fibers and leathers in this bag. Color variations and marks are part of their appeal, and slight differences in the weave or embroidery emerge from making each piece by hand. 
To clean your Gustoko bag, use dry cloth and wipe the surfaces gently. 
Keep away from moisture and place inside the dust bag provided, and it can be your accessory for a long time.